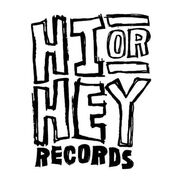 Hi or Hey Records is a record label created by the band members of 5 Seconds of Summer. The name for the label was chosen via a fan vote on Twitter which took place on January 22, 2014.[1] On January 27, 2014, 5 Seconds of Summer announced that Hi or Hey was the winning label name.[2] On the labels' official website, the band explained that not only would they be releasing all of their music through Hi or Hey Records in conjunction with Capitol Records and Universal Music Group, but they would also be signing a roster of their own bands and releasing them via the label.
On March 24, 2015, Hey Violet signed to them, being their first act to the label.[3] They are currently Hey Violet's label (along with Capitol Records), and have published their album From The Outside, and their EPs I Can Feel It, and Brand New Moves
References
Community content is available under
CC-BY-SA
unless otherwise noted.